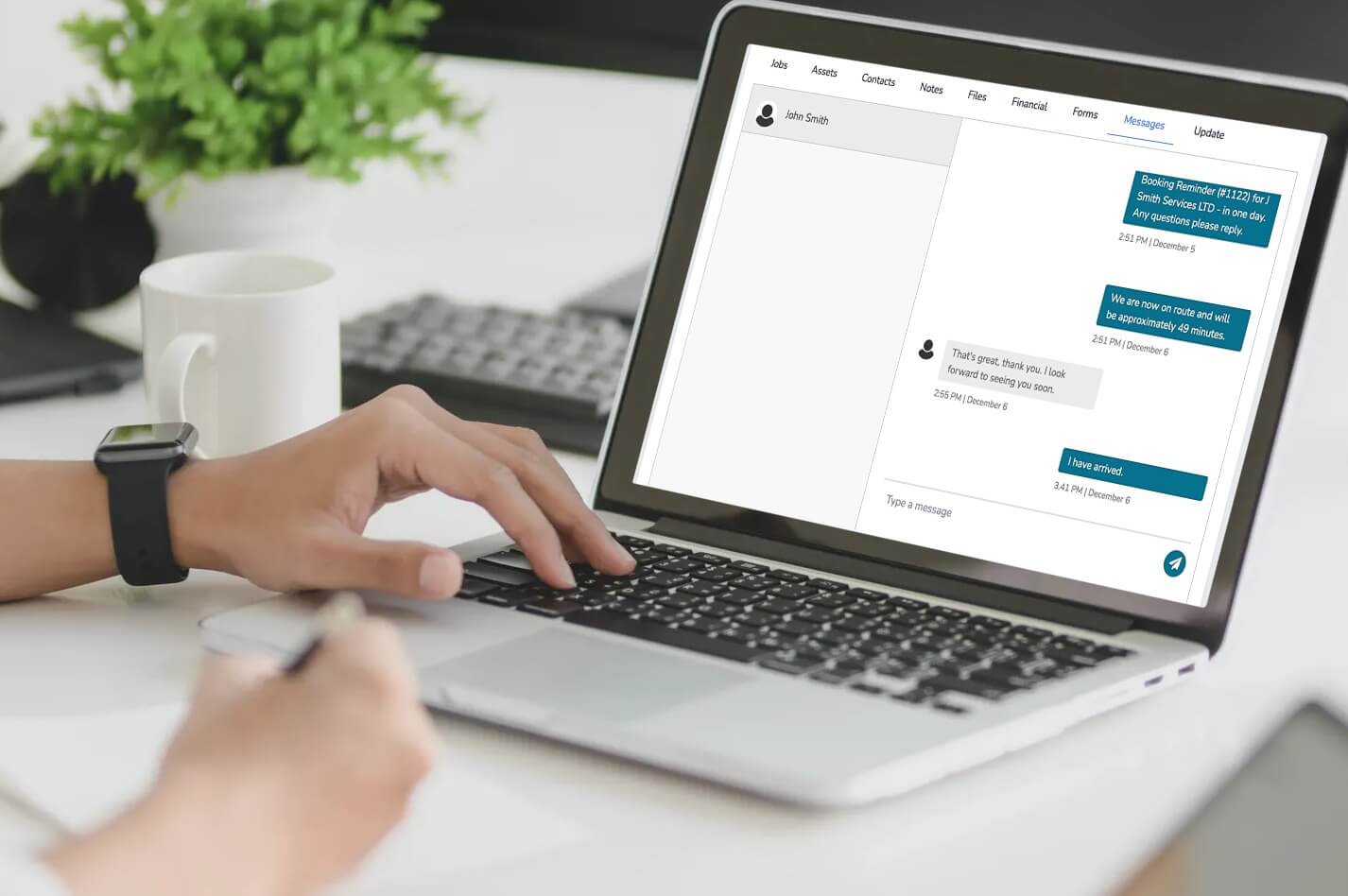 Introducing Two-Way SMS Messaging!
Instantly communicate with your clients and manage your conversations in a single place.
Two-way messaging is available on Professional Plans in the United Kingdom only. Two-way messaging is not available in trial.
Two-way text messaging allows you to carry on a conversation with a client in Servu. When a client replies back to an automated text message it appears instantly in the message centre, where you can respond to it and continue the conversation.
Two-way text messaging is available to those who have the "Messages" permissions. Each message sent through the message centre will display the name of the user who sent it.
A dedicated phone number
Before messaging with your clients, make sure you can claim a dedicated phone number. This is the phone number that your automated messages will be sent from and where your clients can reply back.
You can select a dedicated phone number by going to the Settings > Messaging. If you open the message centre before selecting a number, you will be prompted to select one first.
Interested? Get in touch!
Are you interesting in increasing customer retention? Request a demo of Servu today!