Servu's easy to use drag and drop calendar gives you a clear overview of all the upcoming work you have scheduled.
Personalise your calendar with Servu's color coding and filter the tasks you want to show or hide on the calendar, and assign calendar colors to certain users, or tasks that have key words in the title.
You can also sort your calendar items by status—such as unscheduled, overdue, upcoming, or completed—so that you don't miss any tasks on your to-do list.
Scheduling
Create a job, choose a customer, and assign it to your team with only a few clicks. Scheduling in Servu gives you the flexibility you need to book jobs, tasks, and events—faster.
Multi-User Team Scheduler
Easily schedule jobs to different days or times, or reassign jobs to a different crew or team member. It's literally as simple as clicking, dragging, and dropping.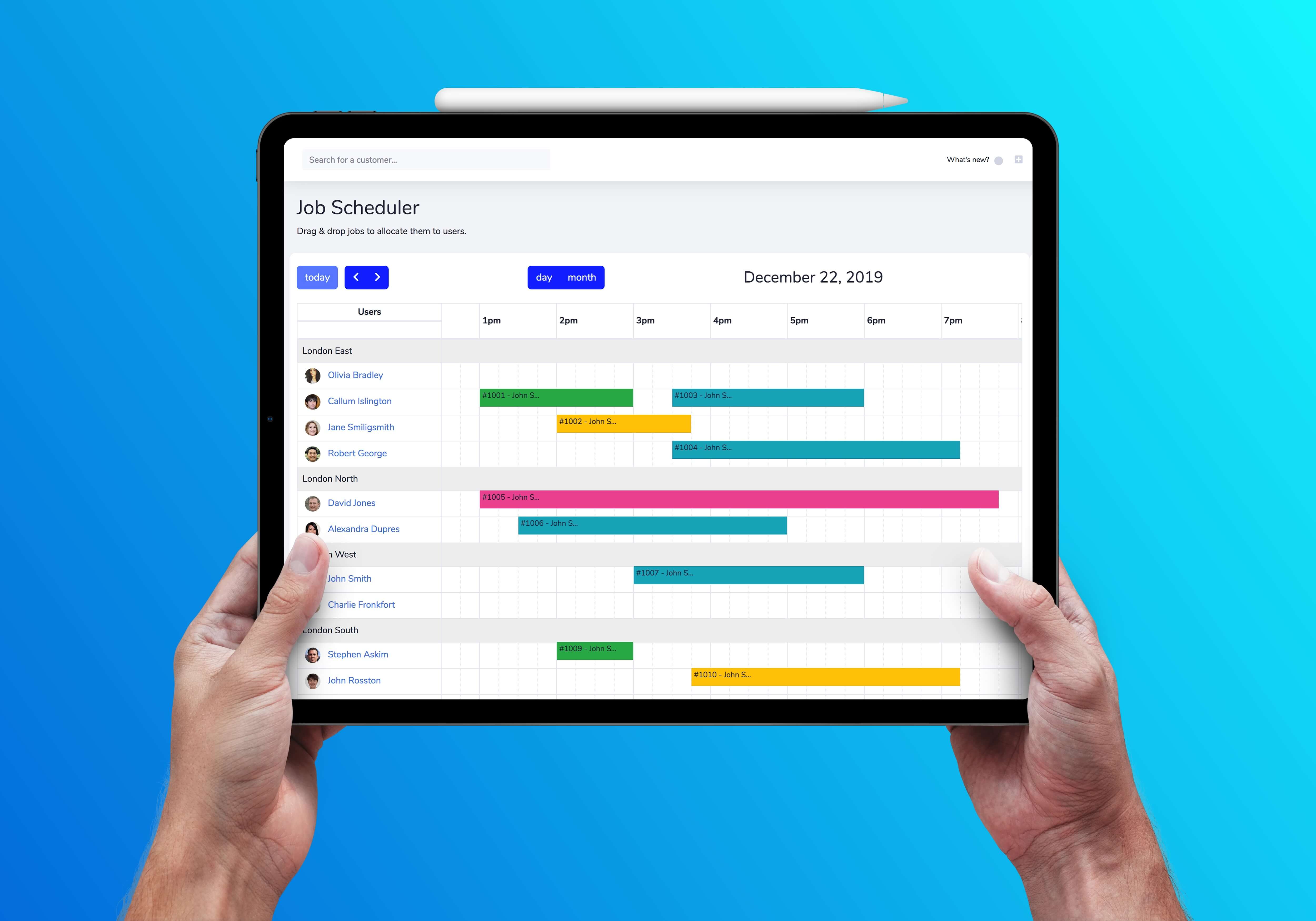 Single User Scheduler
If it's just you, we have the perfect solution! Our scalable and unique drag & drop scheduler works perfect as a personal diary for managing your day-to-day bookings!